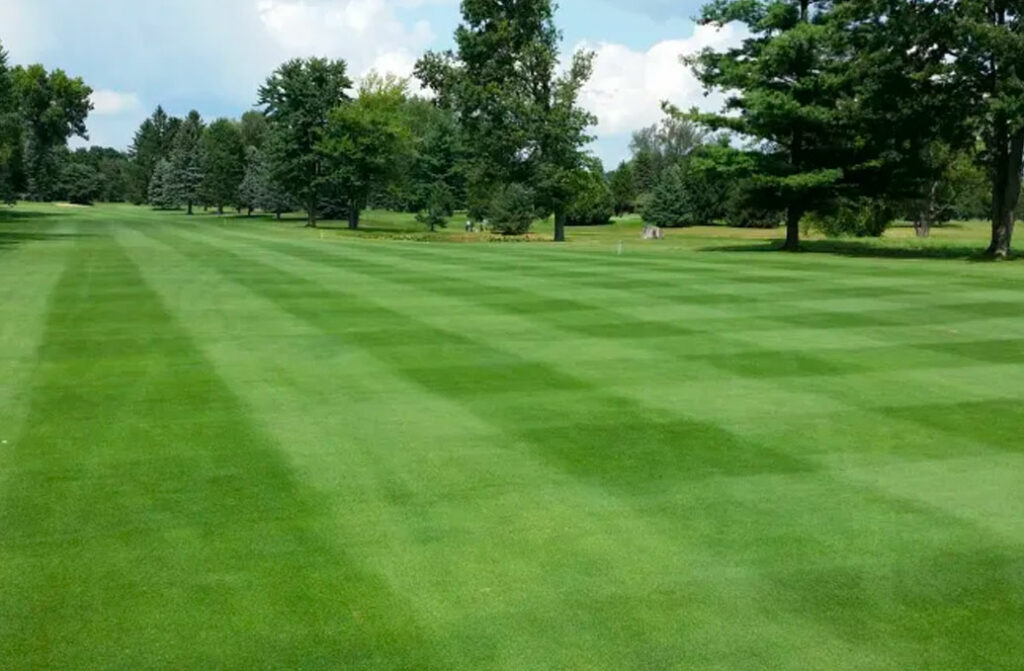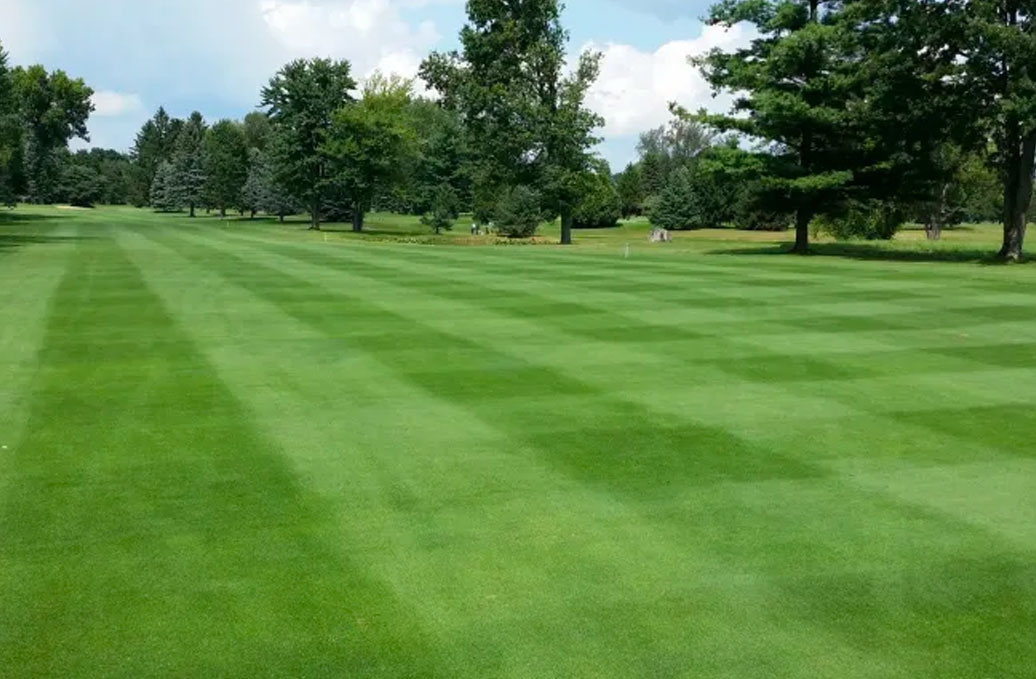 The Marshall Country Club 18 hole golf course review by John Morse former PGA Club Professional at Marshall Country Club. Mr. Morse won the 1995 United Airlines Hawaiian Open on the PGA Tour, the 1993 Nike New England Classic on the Korn Ferry Tour and the 1989 Quebec Open on the Canadian Tour. He played college golf at the University of Michigan and turned professional in 1981. The following information is designed to help you find your way around the course and aid you in the enjoyment of your round of golf. Marshall Country Club is a classic parkland layout with the original nine holes opening in early 1922 followed up in 1972 by the back nine, the designers did a fine job in matching the site to its original concept thus a flow between the nines occurred and created a match that is complimentary. We hope you enjoy your round of golf here at Marshall Country Club.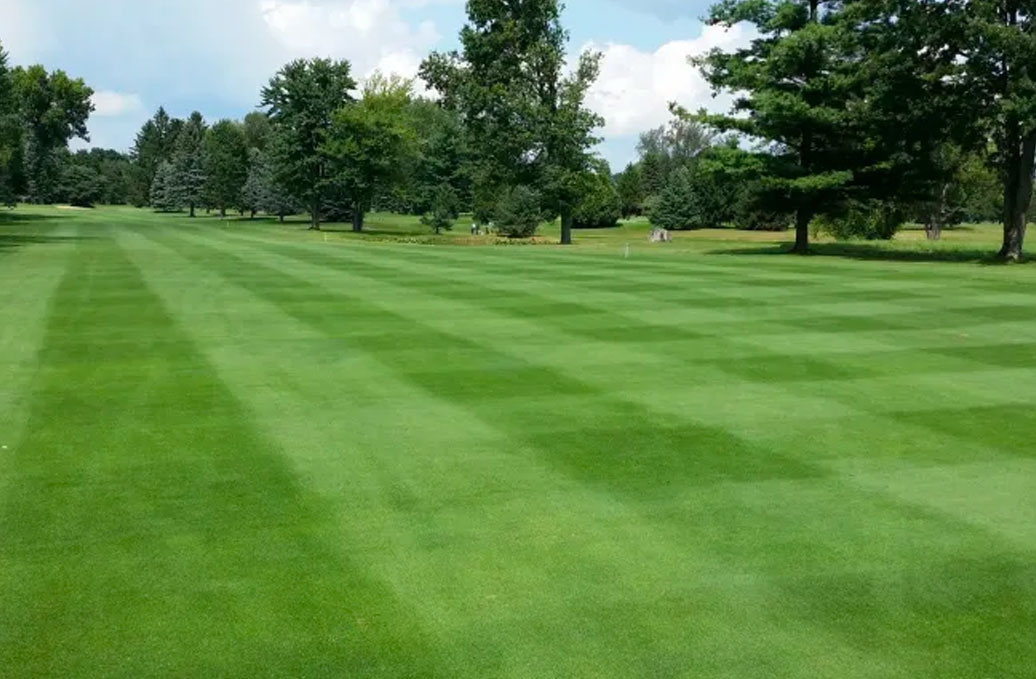 | Member Rates | 9 Holes | 18 Holes |
| --- | --- | --- |
| Walking | N/A | N/A |
| Cart | $8 | $16 |
| Guest Rates | 9 Holes | 18 Holes |
| --- | --- | --- |
| Walking | $9 | $17 |
| Cart | $17 | $28 |
| Public Rates | 9 Holes | 18 Holes |
| --- | --- | --- |
| Walking | $16.50 | $25 |
| Cart | $29 | $45 |
Senior (Age 65+/Twilight
(4:00 PM)Rates
9 Holes
18 Holes
Walking
$12
$20
Cart
$20
$35
A mild opening hole of medium length but don't be fooled as the approach shot is well guarded with bunkers right and long and out of bounds left that is devilishly close a tee shot of 220 yards or so to the top of the hill is ideal to approach this green from. Once on the green, which is small, putting can be tricky, as the surface always seems to be falling away making the read difficult. 
Maybe the longest short five pars one will ever play. The hole is played up a gentle grade from tee to green and two good shots can put you on if not a short shot is left. The fun now starts as the green is tilted strongly back to front and creates interesting putting, stay below the hole and the advantage is yours. 
A picturesque downhill four par dogleg left requiring a right middle placement of the tee shot to avoid the trees left and bunker right and typically played into a prevailing wind helps add length to this medium length hole. The green is large for Marshall Country Club so a well struck second shot is a must to get close for birdie tries.
One of the better holes on the entire layout, a straightaway four par with a small well bunkered green. The hole requires two good shots if accomplished one is rewarded with a generous birdie putt but if not saving par can be hazardous.
A truly outstanding three par of good length and narrow teardrop shaped green that falls away on three sides to a grass bunker. With Fish Lake as a backdrop maybe the most scenic hole on the course but don't be deterred for long, as this hole will bite you if you let it. A tee shot of length and accuracy is required for a birdie try or somewhere if front of the green for an easier up and in than the surrounding grass bunker. Par is a good score so enjoy the view after you finish the hole.
A short dogleg left tree lined four par with a well-bunkered green requires accurate shots for a birdie try or this hole can sabotage you. A longer player may want to try and drive the green but the prudent play is to place your tee shot in the right side of the fairway at the corner. Once in this position a short to medium iron approach is left to a pancake like green is required. The putting surface may look easy but its subtleness is misleading on many a read.
The longest five par on the course that only the longest players will reach in two if they navigate the hole correctly. Most people will have an approach of short to medium distance on their third shot to a well bunkered green that again looks inviting but with a gently sloping green well judged distance is critical to secure a good birdie try.
Without a doubt the most seductive of the three pars as it takes on a Donald Ross quality with its raised putting surface and three fall off bunkers. The green is small in stature but large in difficulty with a distinct rise in the back third and a gentle slope from back to front placing a premium on your tee shot for a birdie putt if not serious work begins to get your ball up and in for par.
A medium length four par that is again tree-lined with a slight move to the left in its narrow fairway. Tee shots placed dead center in this fairway are recommended. A second shot with a short to mid-iron up the middle of the green is ideal to miss greenside bunkers and allow for birdie putts to any pin position.
The first hole of the back nine ranks as one of our more difficult requiring a precise tee shot down the right to obtain the best angle for an approach shot to a green that runs away to the players left. A drawing second shot will work best here but the sloping fairway will make it hard to execute so focus on par and create momentum.
A downhill three par of medium length over water to the largest green on the course is daunting but if accomplished birdies and pars are abundant. The pond usually attracts local wildlife so its not only fun to play this hole it can be entertaining as well.
Hitch up you pants and swing away on this shortish five par that many can reach in two shots although make certain it is down the left side of the fairway to avoid encroaching tree on right with your second. A large round green with two bunkers for protection may create trouble but birdie should be possible after a well-struck tee ball.
The short dogleg right four par can be driven otherwise a tee shot two hundred yards is all that is required to have a short iron approach to a large round green with minimal slope. Avoid the out of bounds left and heather right one should be awarded with a good score on this ego massaging hole.
A medium length four par with a slight left turn is the inward nine sneaker. Trees and out of bounds left and fairway bunker right require that one be attentive on this tee ball. The approach shot to a green surrounded by out of bounds and two greenside bunkers must be well hit to achieve success, a little sloppiness on this hole can lead to disaster.
A short double dogleg left five par that can be as challenging as any around. The tee shot requires a draw right of the trees left and left of the heather and bunker down the right once this is done it may be possible to hit the right side of the green on your next shot but if you must lay up it should be down the right side to obtain a clear approach. The green is wide and thin forcing distance control to be optimum to get a good look at birdie.
The medium length three par has a fairly large green that is protected left by trees and bunker right. A solid tee shot and not much trouble awaits but get loose left and anything can happen. Birdie or par here is a good start to a finish you'll long remember.
The seventeenth is a hole you could put on any golf course and help it. A long four par moving slightly left with fairway bunkers right and left as well as trees also down the right to the green with a left greenside bunker for added protection make this a complete hole for any player. Tee shots down the left are best from there a long to medium length shot is needed to find a relatively small green that quarters away to the left. Birdies are rare here but when you make one it is very rewarding.
Straightaway four par uphill of good length will test your medal with its back to front sloping green that runs left. Greenside bunkers front left and long are best to avoid after a right center tee ball has you well positioned to attack the flagstick. Birdies can be made here but be careful on this tricky sloping green that can bedevil the best of putters.
Fill out the form below and our Golf Pro will be in touch!
"I love this club. People don't understand what they are missing if they don't golf here."
"Being a member of the Marshall Country Club for the past 8 years has been an absolute pleasure. The combination of a great golf course, a friendly staff, and a warm community atmosphere make every visit an enjoyable one."
"This by far is my favorite course in SW Michigan."
"People need to come out and see what MCC has to offer. Beautiful course, and great food in the Restaurant."